Castle Ruins of Hochburg
---
The castle ruins of Hochburg are located beyond the village of Windenreuthe, between Rhine Valley and Black Forest, in southwest Germany.
Exact coordinates for your GPS are N 48.07.0260 / E 07.54.0210 (WGS84, hms)
Nearest town is Emmendingen, nearest city is Freiburg.
From the Autobahn A5, exit at Teningen and follow the signs to Emmendingen center and Windenreuthe. Don't enter Windenreuthe but stay on the main road and follow it up the hill to a farm house (left side of the road). Just beyond the farm house is the Hochburg visitor parking. From there, need to walk up the footpath to the castle.

The fortress is a rather large installation, in both a 2- and 3-dimensional way. Most of it is accessible and rather safe.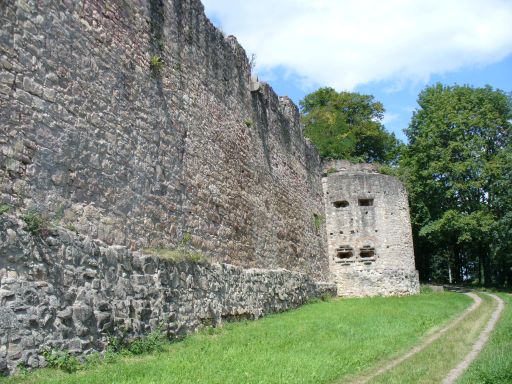 While these are ruins, they are getting better every week. A club of locals volunteer every Saturday to restore the structure to an extend that still preserves the ruinous appearance. Right now there's electricity, public toilets, a shop. Even a restaurant called "Schneckenkasten" operates inside the castle.
A look at the windows: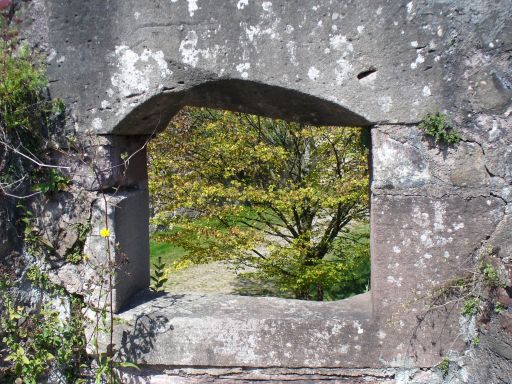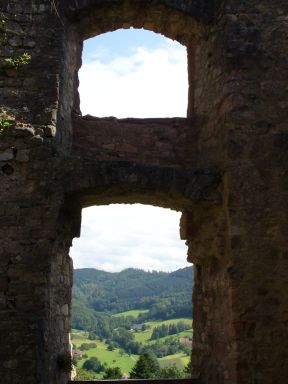 The volunteers who maintain the castle also operate the Hochburg website with a calendar of events.

Now getting higher..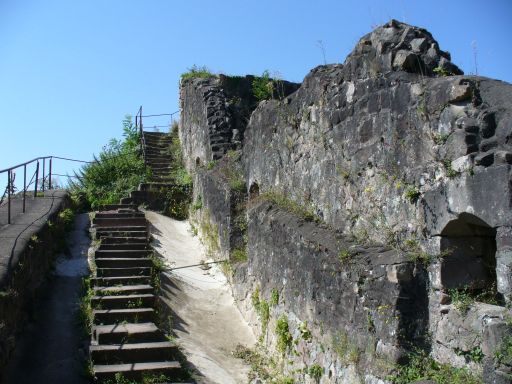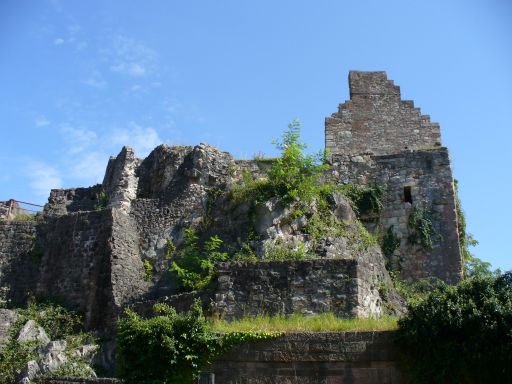 ..and higher..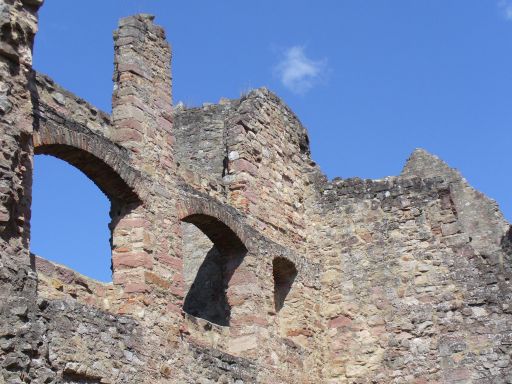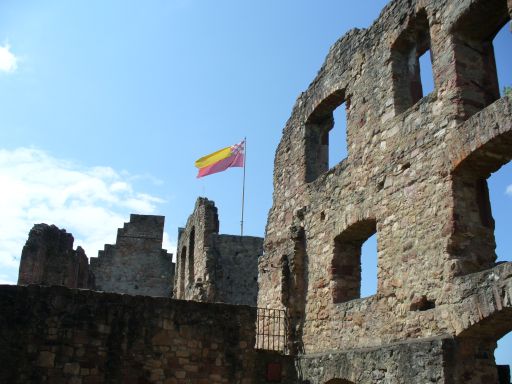 ..and to the very top: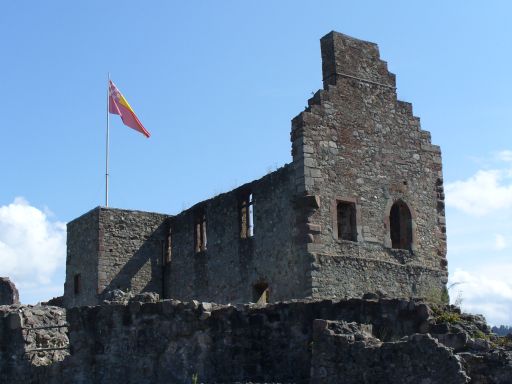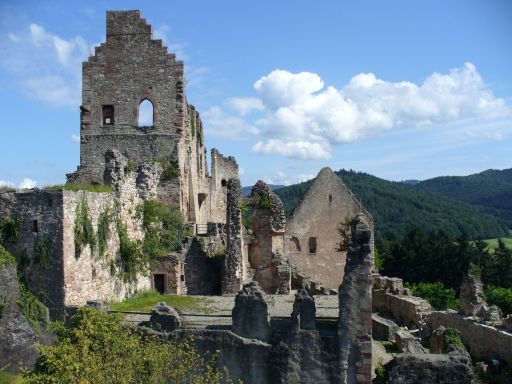 This place is worth a visit for its size, condition, its many events and its beautiful surroundings while being very accessible at the same time.

---
HOME