ANGKOR
- a selected bit of Cambodia -


Warning: This page is a green graphics monster and best displayed on a 600x800 display.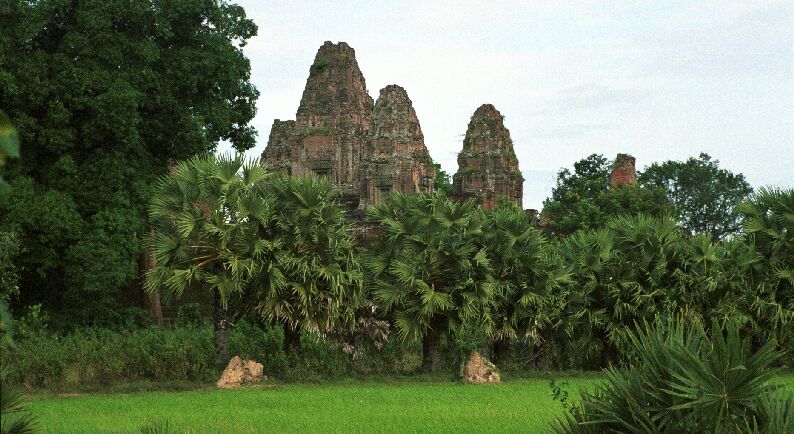 Pre Rup behind rice fields
That Nikon COOLSCAN III LS-30 ain't bad !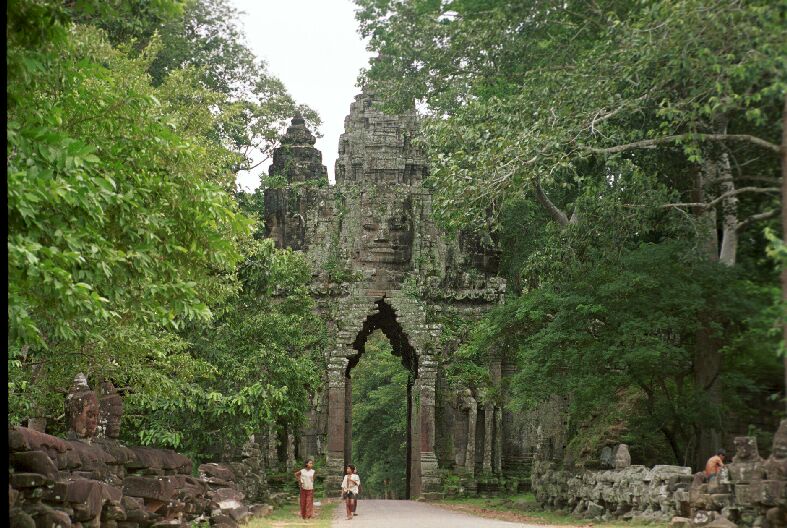 One of the Angkor Thom city gates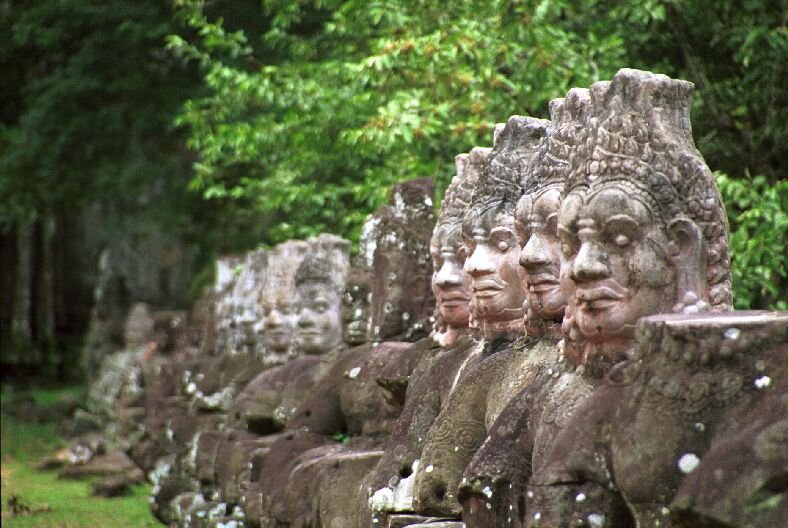 Along the entranceway of Angkor Thom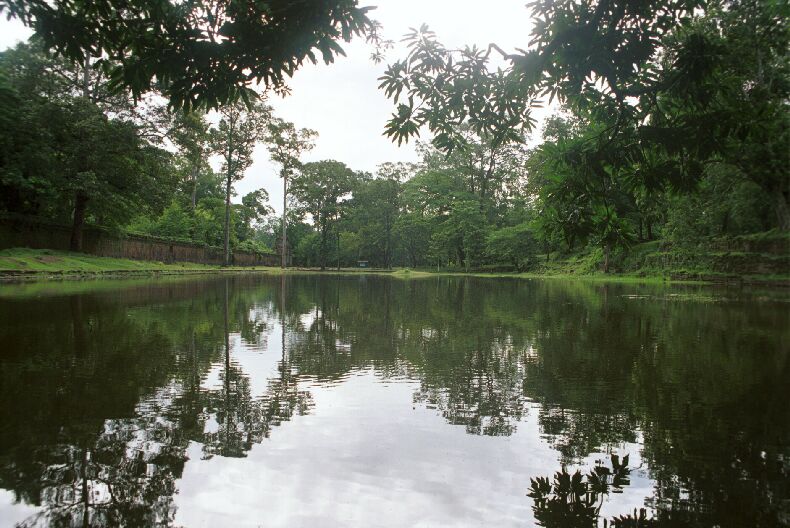 Pool inside Angkor Thom
Gettin'round Angkor
| | |
| --- | --- |
| Traditional style | Conventional style |
Automotive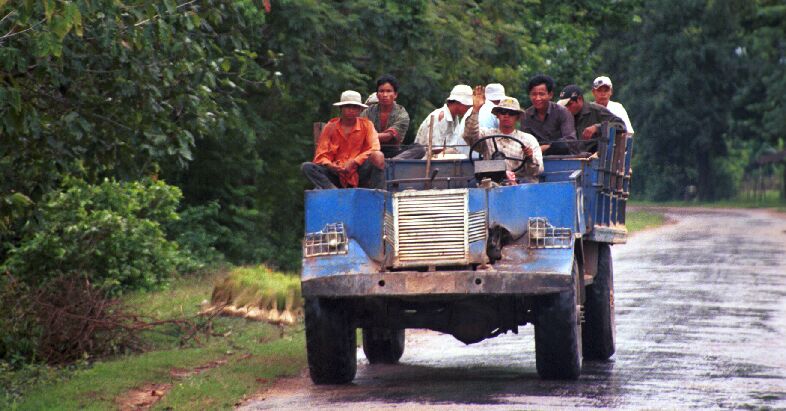 To be honest, you could also take a minibus or taxi though that ain't very stylish
---
A word about the people
A few people in Siem Reap area are not too popular amongst the rest of the folks. You should not be in these people's way. You may also encounter situations where the touts get just a bit too much, but if you take a look at the economy there, you will understand everyone's strong need for your money.
Apart from these situation, people are friendly, bright and humorous.
You will find them to speak English and - less commonly - French. Japanese is now becoming more popular and a few speak some German. Many Cambodians use shortwave radios to listen to foreign broadcasts.
Your guide and those who seek conversation with you usually want to practise their foreign language skills. They have a good understanding of things, and express their own opinion. It is a pleasure to talk with them.
All this may reflect the fact that tourism is the only hope these people have. Or maybe, they are just good people. I saw several travellers deeply touched when they said goodbye to their guides, their drivers or their hosts.


---
Now a few shots of the tempels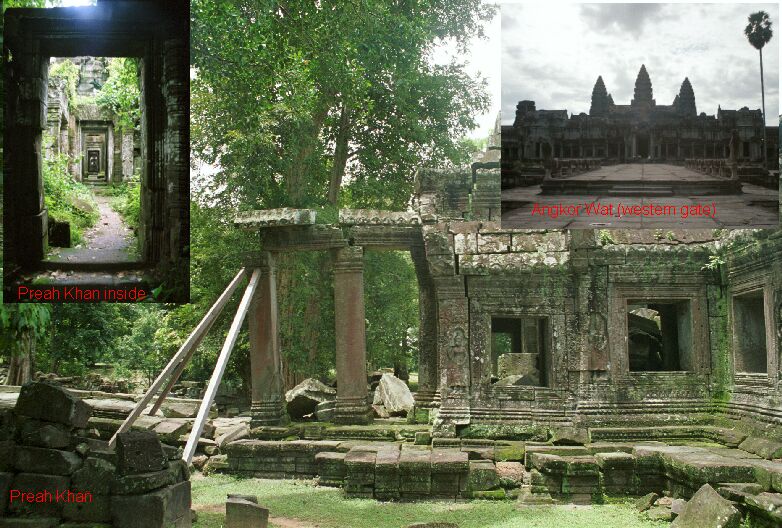 My suggestion how you best explore the tempels
Note: Angkor is really worth it. You hain't seen such elsewhere.

---
Eventually, here comes the author of this page